---
Represent The Fastest Growing Community with $SHIB. With a percentage of sales going to the Shiba Inu rescue association. Show off your very own physical SHIB token and stand behind every Shiba Inu dog.
Bonus $LEASH Design in The Back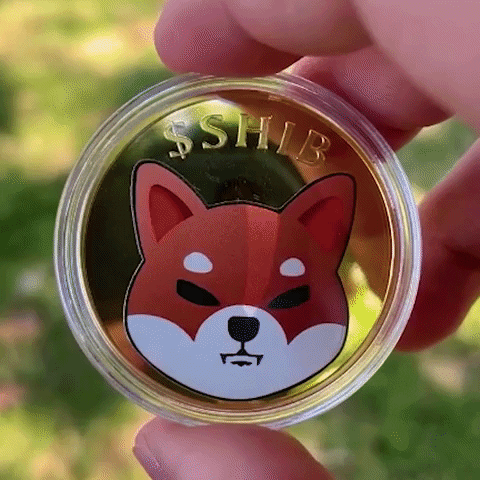 Each Coin Includes A Protective Case
 Support The Shiba Inu Breed
You're seconds away from helping Shiba Inu's in need. Every purchase gets a percentage donated to the Shiba Inu Rescue Association. Together we will save Shiba Inu's worldwide. Not only do they have cute smiles, but they are an intelligent breed that will forever be grateful for your contribution. #WOOF.
Together We Increase Shiba Inu's Burn Rate 
Material: Metal
Coin Size: 40mm*3mm (1.57"x0.12")
Yes, it fits the OLED Switch just as good as the regular Nintendo Switch
Yes. For our original BMO, you can run a charger through the back onto the inside. For BMO 2.0, you simply sit your Switch on BMO and it'll charge how a normal dock charges.
Yes, this is possible by using a smaller dock with a long enough cord that can fit through BMO and onto your Switch.
No, BMO is not a third party dock that can damage your Switch. Your Switch is safe and harmless with our BMO.
No, BMO was designed for anyone who'll love a happy companion in their workspace/gaming room.
Yes. Children love our BMO stand. We have a hard time staying in stock from constantly going viral on our Tik Tok with 60% of viewers being children.
Our original BMO functions as a normal stand, where you can sit your Switch on it and play. You can also run a charger through the inside of your BMO to charge your Switch.

Our BMO 2.0 works as a Nintendo Switch dock, you can place your Switch on BMO 2.0 and your gameplay will cast to your TV. This will also charge your Switch without needing to run your own charger through the inside of BMO.