Squid Games Halloween Black Mask
Dress as if you were in Squid Games this Halloween with our exact-match Squid Games masks designed to appreciate the great series.
Stand Out At Any Costume Party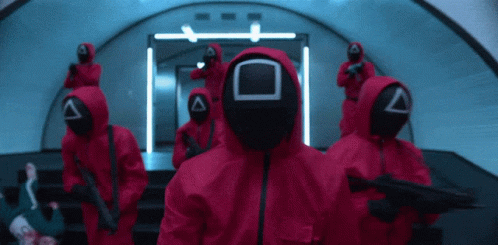 You will not only dress up as the most popular halloween theme this year, you will gain the respect you deserve by placing your position with the Mask Option you choose to go with. Are you a superior? or are you just starting out...
Better yet, you are a natural born leader, so you feel as if you should pick the Leader option. Whichever option you choose to go with, just know that you will stand out and these masks will help you make the most of it. We promise. 
Each mask is crafted with premium plastic to ensure a healthy fit and gives off an aesthetically pleasing design.
Universal size that fits all adults and Children above 5 years of age.
Great For Halloween, Decoration Or To Collect