---
Our Pro Joy-Cons will allow you to play with maximum performance like never before. Play your favorite Switch games with increased comfort, grip, and top performance while emitting fancy LED lights around your analog sticks.
Easily Switch Between 8 Colors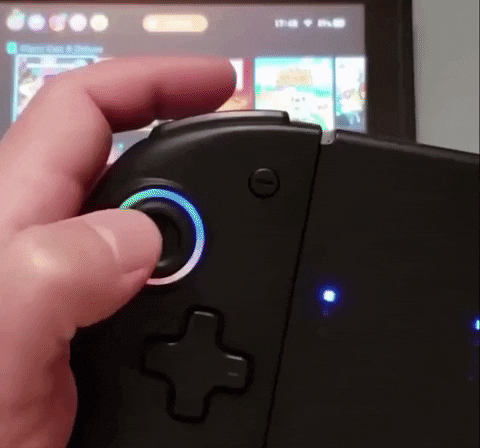 Smooth, Comfortable and Top Quality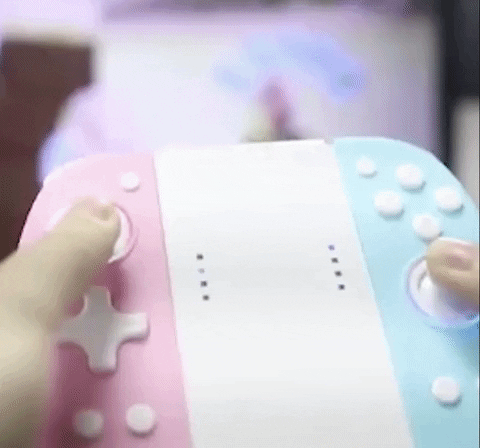 Double Shock & 6-Axis Gyro
Built-in 6-axis gyro, somatosensory tracking flexible movement and direction change, speed, and precision, you can achieve highly accurate positioning and no input lag time.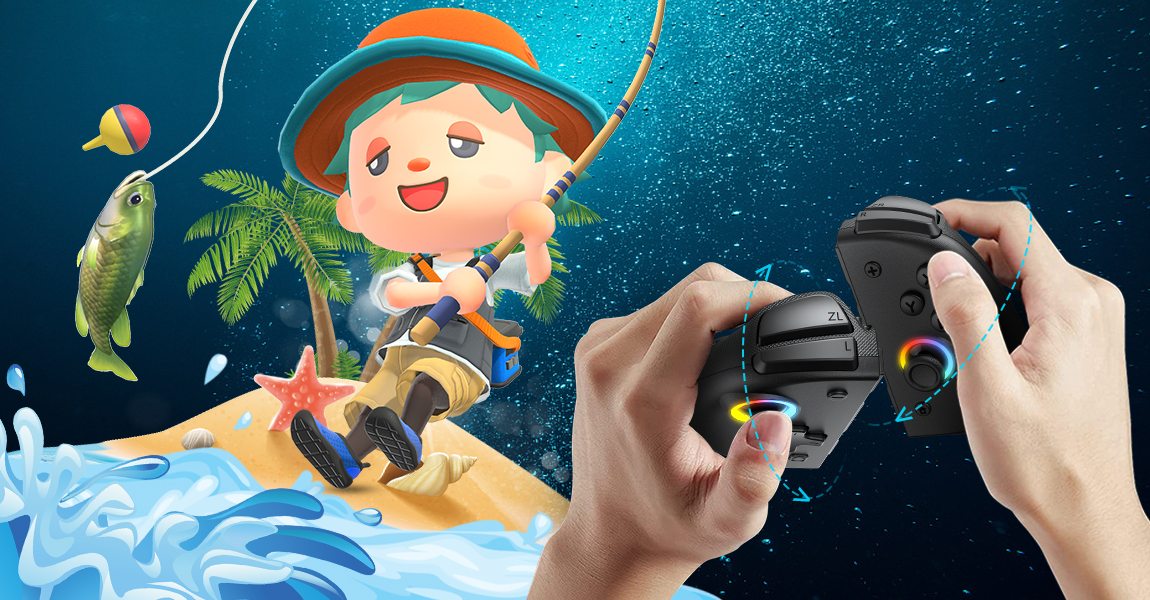 One-Key Wake-up Function
Only connect to your Switch once, then there is no need to reconnect it again. Turns on your Switch by just pressing the Home Button.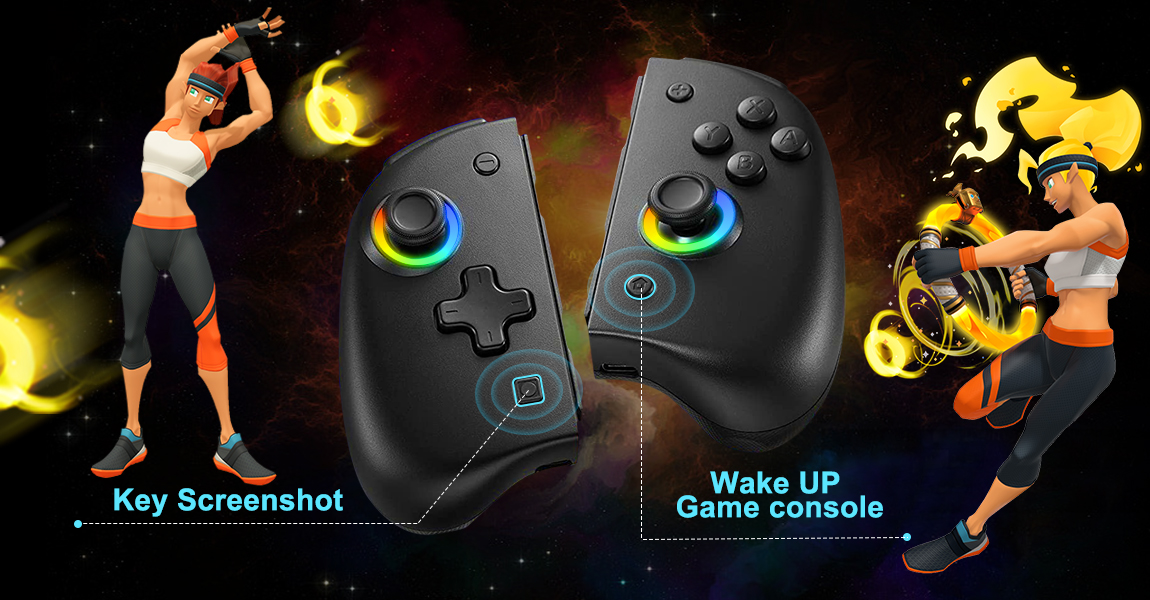 Long Playing Time & Ergonomic Design
Built-in 600mAh battery for this wireless joypad, the playing time can last up to 8 hours, Standby time up to 20 hours. Bigger buttons and joysticks avoid pressing other buttons by mistake.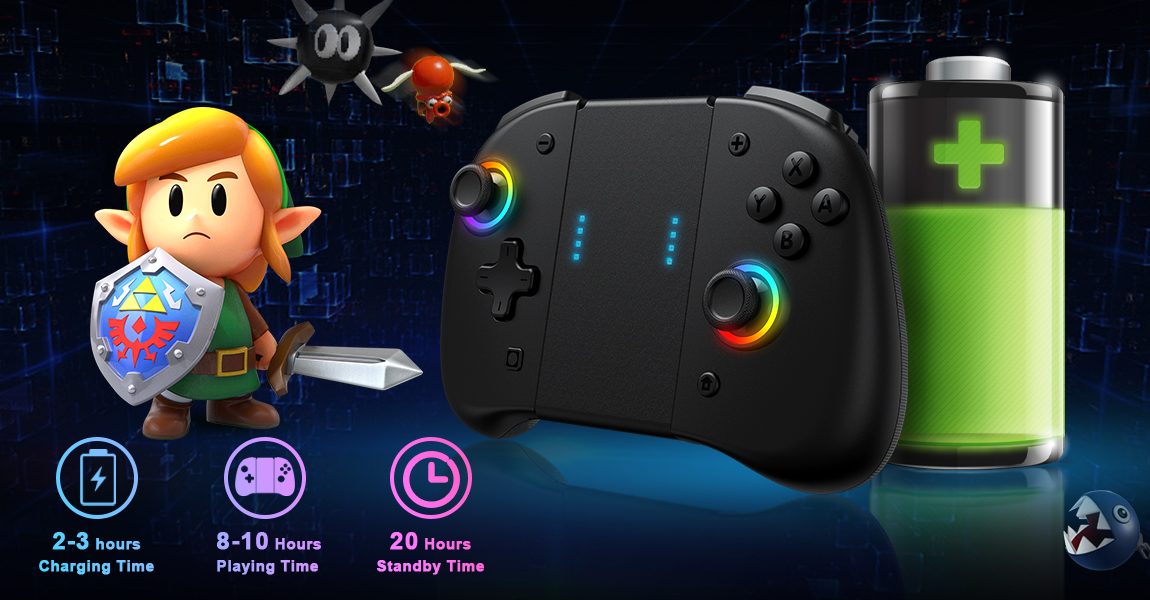 Specification 
Brand: GamerPro

Product Material: Polyester fiber composite

Item Weight: 11.7 ounces

Product Dimensions: 5.59 x 4.53 x 1.57 inches

Rechargabale Battery: 600 mAh/ 8 Hours Playtime

Receiving Distance: 10M

Charging Time: 2 Hours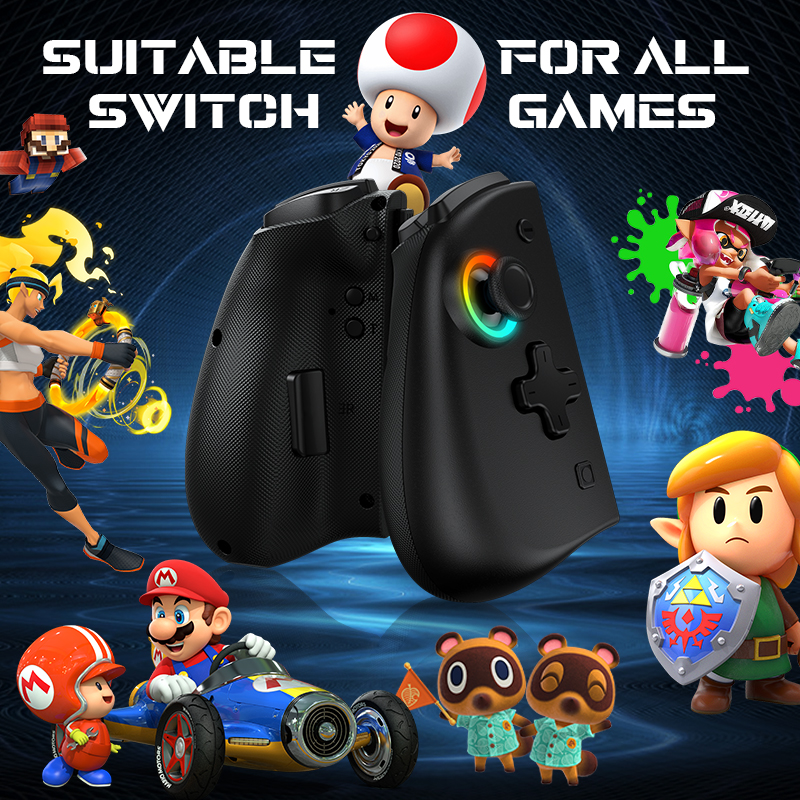 Yes, it fits the OLED Switch just as good as the regular Nintendo Switch
Yes you can. You can run a charger through BMO and onto your Switch from the back of BMO.
Yes, this is possible by using a smaller dock with a long enough cord that can fit through BMO and onto your Switch.
No, BMO is not a third party dock that can damage your Switch. Your Switch is safe and harmless with our BMO.
No, BMO was designed for anyone who'll love a happy companion in their workspace/gaming room.
Yes. Children love our BMO stand. We have a hard time staying in stock from constantly going viral on our Tik Tok with 60% of viewers being children.