---
Store and Organize Your Nintendo Switch
Keep your Switch setup clean and organized with our Game Stand™ made for all Switch versions.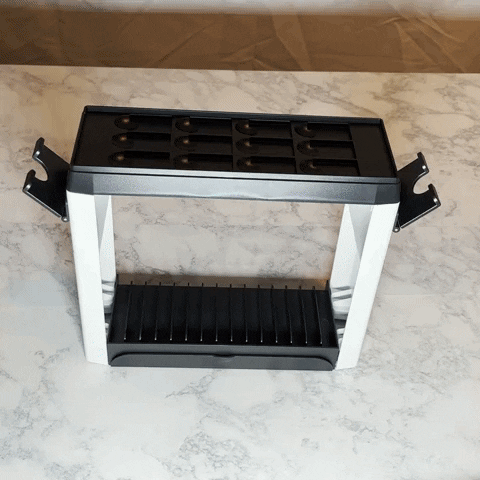 Anti Slip Bottom
You won't have to worry about any tipping or falling as our Game Stand™ is designed to hold and protect your Switch and accessories.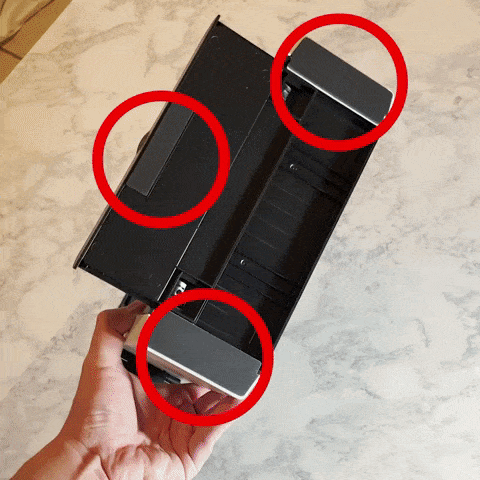 Easily Connect in 4 Steps

Our Game Stand™ is the most convenient accessory you could get for your Switch. This stand allows you to store up to 27 games which makes it easy to switch between games. Our stand takes up less space than the individual components do seperately. You will have an organized setup with the accessories you already use. This stand holds the Switch dock in place to prevent it from tipping over.
Organized, Clean and Accessible
Easily slide games in and out from the back. Simple remove cartridges from the top to swap games. Your accessories will be easy to access and ready to play with.
The perfect size for the right reason
Features
Dock Support - 6.8 inch slot to hold dock in place
Easily Assemble - 4 easy to assemble pieces
Holds up to 27 Games - Store 15 game cases and 12 cartridges
Sturdy to prevent tipping - Anti-tipping design
Includes 2 Multi-functional hooks - Store 2 controllers or cords
Includes game storage slots on top - Easily switch between games with new design
Benefits Of Our Stand
✔Removes risk of losing items 
✔Easier to organize setup
✔Easier to find games/accessories
✔Takes less space than individual components do
✔Improves cleanliness and appearance
✔Improves Switch Dock's balance